Our Organic Fertilizer products
Discover our Innovative range of Fertilizer Products
About Our Organic Products
Soils rarely have sufficient nutrients for crops to reach their potential yield. To compensate for nutrients for the soils, there needs to be the addition of either Organic fertilizer or Chemical fertilizer. The use of agrochemicals has caused widespread ecological damage and negative human health effects. Also, the soil condition is rapidly deteriorating due to continuous and repeated farming resulting in highly acidic, highly saline, compact, desertified, degraded and
over tilled soil. Rapid urbanization & deforestation have greatly impacted the environment, which eventually leads to climate change, soil erosion, fewer crops, flash flooding and increased greenhouse gases in the atmosphere.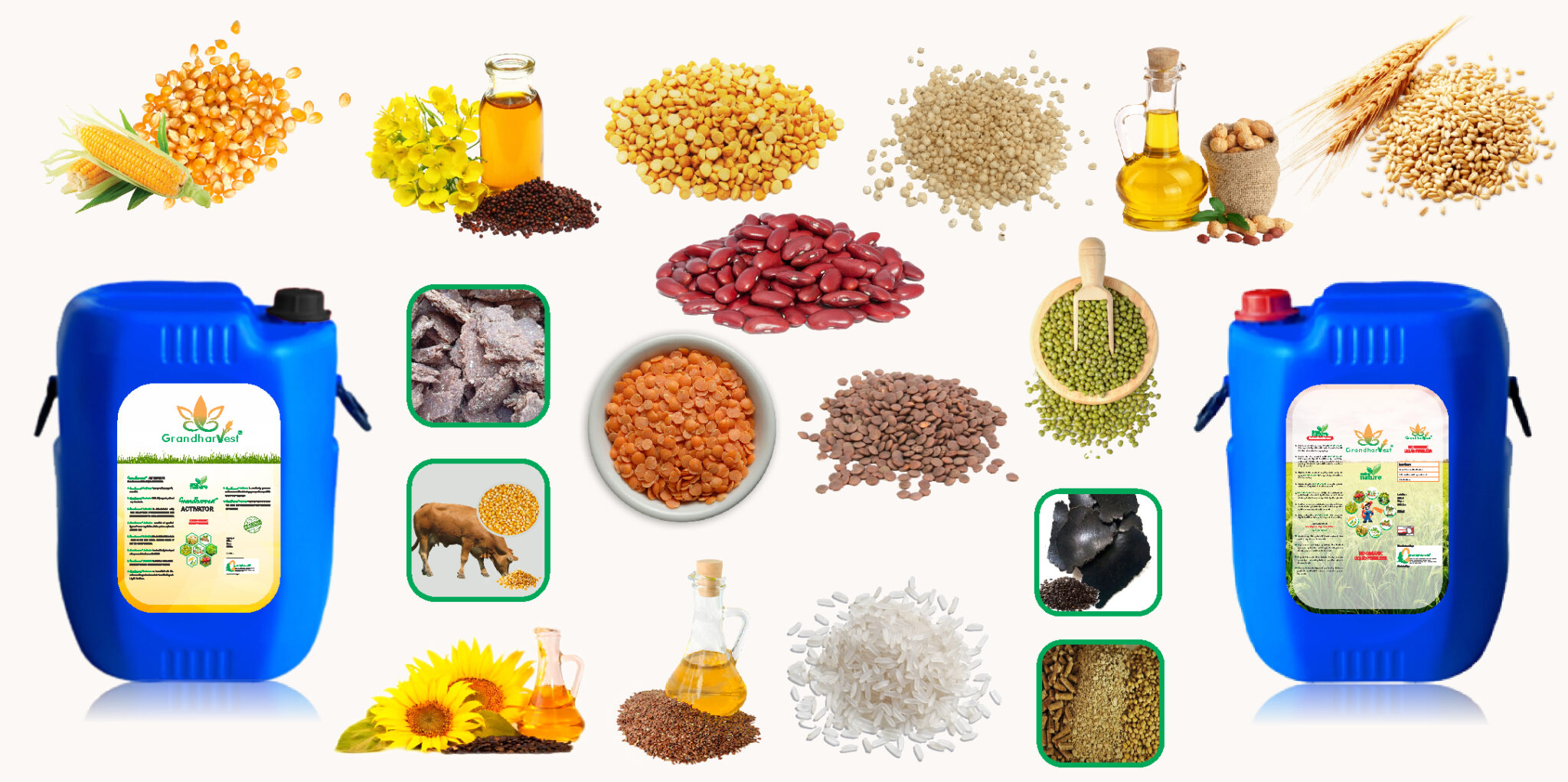 All these factors have necessitated the development of organic fertilizers which can be used for soil conditioning and can be produced from easily available and inexpensive raw materials.
We have invented organic products which suffice the requirements for crop growth, enhance yield with nutrition, are free from or reduce metalloids & pesticide residues in the crops, are ecofriendly and farmer friendly.
We always invent products with utmost care and ensure the product will be eco-friendly, efficient, stable and have zero wastage.
Our invented products are very unique as they not only provide essential nutrients to the plants but also enhances soil fertility by promoting humus formation in the soil. The availability of healthy soil is the basic foundation of any food system. Healthy soil is one that contains decomposed organic matter or compounds that are undergoing the process of decomposition to produce humus. Such healthy soil produces healthy crops that in turn provide nourishment for the well-being of consumers.
Our Innovative Organic Fertilizers
Grandharvest Activator:
Grandharvest Activator is only one of its kind and our innovative organic product, specially designed and developed by our team, is a game changer in the field
of hazardous effluent/spent wash treatment from ethanol distilleries. Our vision is to provide an exceptional solution to convert the hazardous spent wash into organic fertilizer and relieve Mother Nature from environmental hazards.
Grandharvest Bio-Organic Liquid fertilizer:
Grandharvest Bio-Organic Liquid fertilizer is well balanced with macro and micro nutrients, minerals and other essential trace elements required for plant and crop growth. This fertilizer is environmentally friendly, farmer- friendly and nontoxic, safe for both flora & fauna.
Grandharvest Organic Root Fertilizer:
Grandharvest Organic Root Fertilizer also has balanced nutrients for crops, enhances soil fertility and environmental sustainability. This root fertilizer supplies plants with sufficient nutrients to achieve optimum productivity while also rebuilding soil fertility and ensuring protection of environmental and natural resources.
Grandharvest Neutralizer:
The Grandharvest Neutralizer is an affordable and environmentally safe Herbal Product successfully reduced the availability of metal ions and pesticide residues through a variety of adsorption, complexation, precipitation and redox reactions.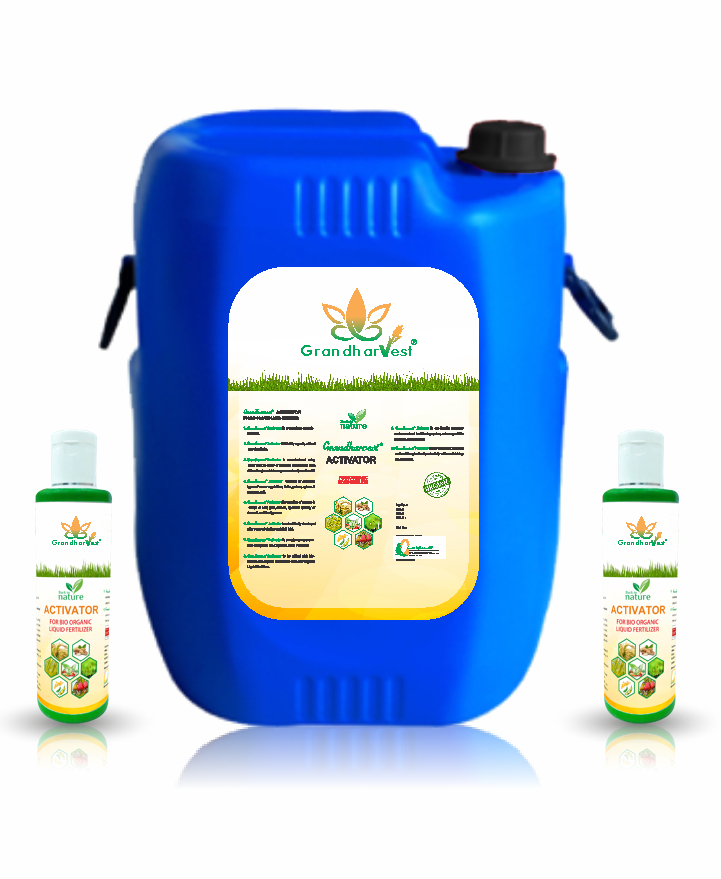 For the first time in the world, an Organic Product converts Destillery Spent Wash into Organic Fertilizer.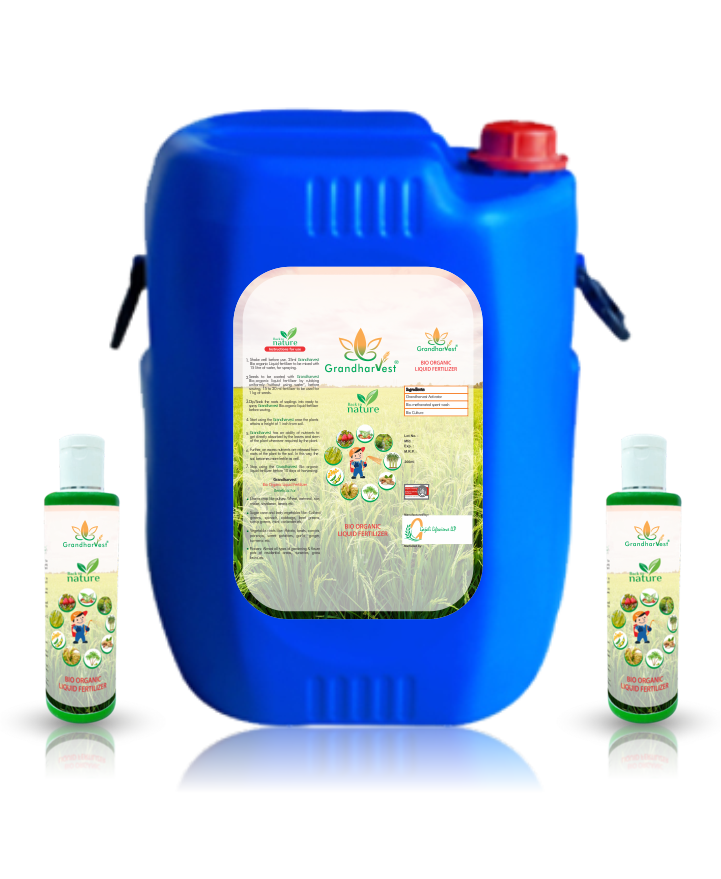 A Bio-Organic Liquid Fertilizer is Farmer friendly, Eco-friendly and very economical than any other fertilizers.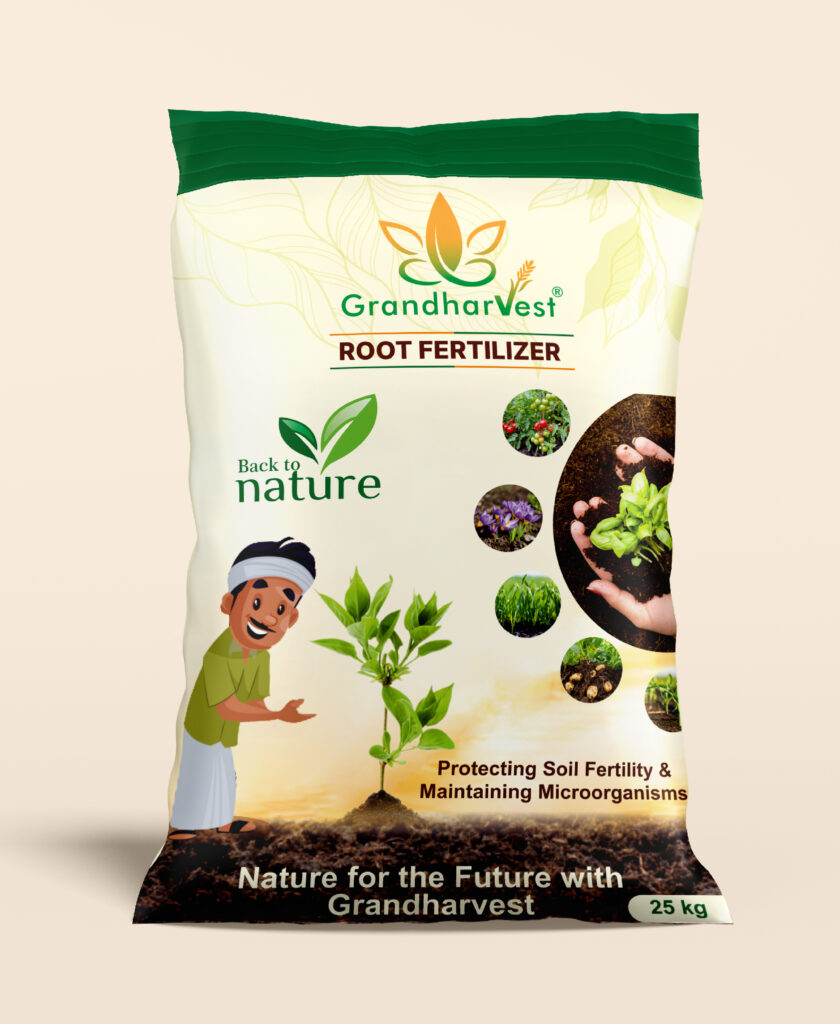 Grandharvest Organic Root Fertilizer
Organic Root Fertilizer for enhancement
of soil fertility and soil organic matter.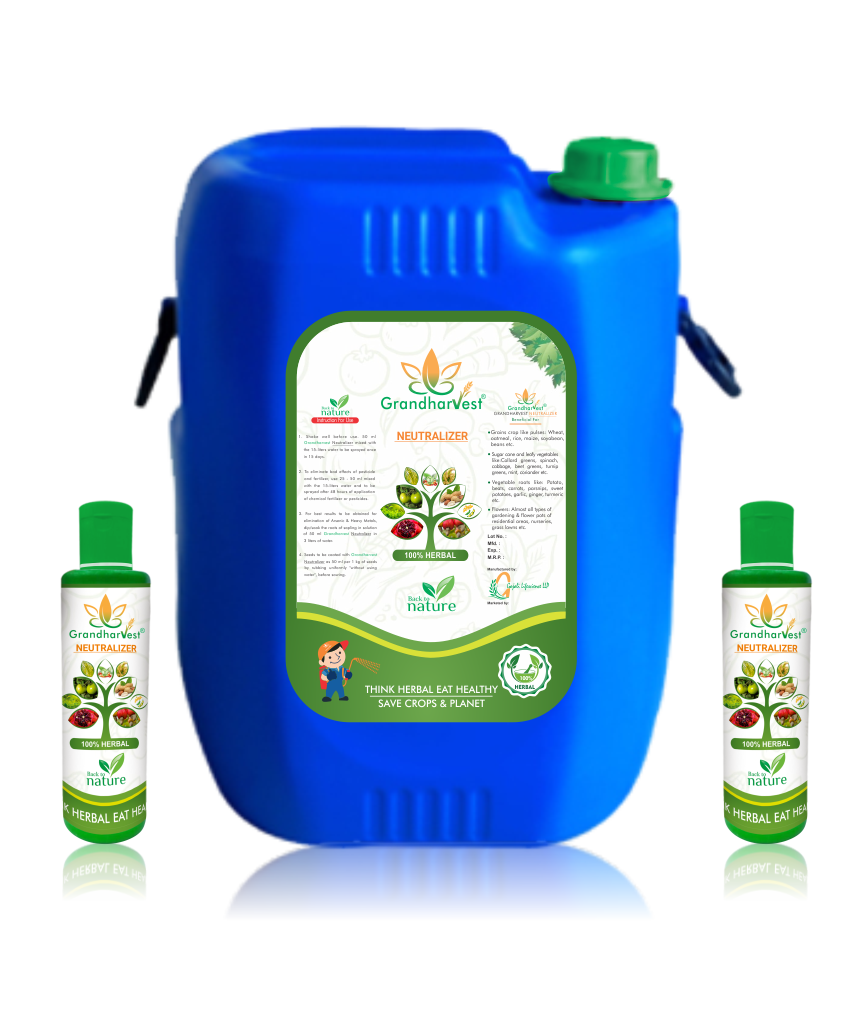 Grandharvest Neutralizer empowers to neutralize the toxic effects of heavy metalloids and pesticide residues in the crop yields.